XOXO – Beautifully Elegant Wedding WordPress Theme
Theme Demo: View Demo Link
WebHosting: 1 Year Free
Mobile App Free: 1 Year / Android
Theme Setup: Free Installation
Support: Live 24×7
Quality  checked by IbmThemes.com
Included:Future updates
Included:Theme hosting offer
Included:1 years support
Description
XOXO – Beautifully Elegant Wedding WordPress Theme
Fully Responsive layout, beautiful design, XOXO is super sweet WordPress theme suitable for Weddings and Engagement.
Comes with lots of customization options, you could get to choose from hundreds of Google fonts, add your custom font, edit the colors, choose a full width page layout or boxed layout, and much more.
XOXO is Translation Ready and also compatible to WPML (Multilang).
XML dummy data with placeholders is included to help you to setup the site quickly, just simple clicks and you?ll will be able to update/replace sample content with your own via Pagebuilder.
What are in the main package ?

Layered PSDs of necessary elements
Documentation with Screencast tutorials
Necessary Plugins
Resource credits
Theme package (included child theme)

What will you get in sample data ?

Theme Options Data
RSVP form (for contact form 7)
Main menu
Home page (Onepage)
Home style 2 (Onepage)
Blog page
Sample Posts with Formats
And sample pages for multipage like We, Our Story, Gallery, RSVP, Registry, Guestbook
if you like this theme, please dont forget to rate it





that will help us a lot on improving the theme also to the support
Visual Composer is included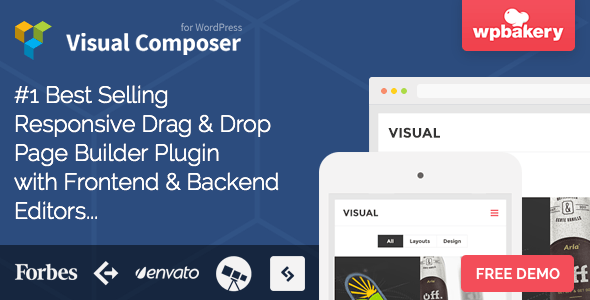 Requirements:
-WordPress 3.9 (and higher) -PHP 5.3+
Note: Images, Photo, sounds, video in live preview are licensed under CC license, some of them are Stockphotos/Stock images , some have been watermarked and they are not included in the package for sale, they are just for demonstration only.
PLEASE CONTACT US BEFORE RATING US 1 STAR AS WE CAN ALWAYS SORT OUT ISSUES TO YOUR FULL SATISFACTION.
Changelog
= v1.2 - dec 27 2018
************************************
- Minor bug fixes
- Removed deperecated functions
- Update Security and improvements
- Update Visual Composer
- Update plugins
- WordPress compat

= v1.1.0 - August 31 2016
************************************
- Minor bug fix
- Update Visual Composer
- Removed deperecated functions
- Fixed twitter slider
- WordPress 4.6 Compatible

= v1.0.9 - April 22 2016
************************************
- Improved framework
- Removed outdated jquery event and deprecated expression
- Fixed Minor css bug
- Update Visual composer ( v4.11.2)
- Updated Shortcode Generator (v1.0.7.3)
- Updated Sidebar Generator (v1.0.3)
- Updated Post View Tracker (v1.0.3.3)

= v1.0.8 - April 12 2016
************************************
- Minor bug fixes
- Fixed site title and site description issue.
- Update Sample Data

=== Changelog ===
= v1.0.7 - Jan 01 2016
************************************
- Visual composer compatibility
- Updating...

= v1.0.6 - sep 15 2015
************************************
- Fixed Minor Bugs
- Fixed shadow style
- Update Visual Composer

= v1.0.5 – apr 15 2014
************************************
- fixed minor bugs
- Improved Jetpack Infinite Scroll Compatibility
- Update Visual Composer
- FIXED XSS vulnerability
- Allowed Multiple gallery slider per one page

= v1.0.4 – feb 22 2014
* Changed:
  - Autoptimize plugin compatibility
  - Parallax image issue

= v1.0.3 – feb 22 2014
* Changed:
  - Improve Mobile Menu
  - Update Framework
  - fixed WPML isssue
  - Improve timeline blog
  - Updated language files
  - Update plugins
    + YT Sidebar Generator
    + YT Shortcode Generator

v1.0.2 – Jan 21 2014
* Fixed:
  - Ad 125 widget bug
  - Mobile menu bug
  - Pinterest media broken
  - Mobile menu on one page mode
  - Admin login logo clipped

* Added:
  - Options to change font style for couple name in hero banner

* Removed:
  - Sharing buttom Counter
  - Mobile menu bug
  - anonymous functions

* Improved:
  - Improve performance in backend side

* Updated:
  - Core
  - Visual Composer

* Files changed:
  - framework
  - includes
  - css
  - style
  - /

v1.0.1 – Dec 8 2014
* Fixed:
  - Filter by tag issue for Main Loop
  - Minor bugs

* Improved:
  - Improve performance in backend side
  - Clean code
  - Select tags and categories using autocomplete field in widgets, theme options

* Updated:
  - Language files
  - Core

* Files changed:
  - framework
  - includes
  - language
  - /

v1.0.1 – Dec 8 2014
* Initial Release
Tags: bridal, clean, countdown, countup, customizable, elegant, engagement, event, multi-page widgetized, onepage, timer, wedding